I am a snacker. There. I admitted it. I like to snack. Sweet. Salty. Doesn't matter. I am an equally opportunity snack eater.
Finding healthy snacks to eat is a bit of a challenge for me. I think you'll agree that there is only so much fruit a person can eat!
Snack mix is one of my favorite mid-afternoon breaks. Unfortunately, store bought mixes are loaded with calories and salt and everything I'm trying to avoid right now as I
create a fitness lifestyle
.
So I created my own snack mix recipe:
1 oz whole almonds (not roasted, salt free)
30 chocolate chips (or 15g)
1/3 cup dried cranberries (look on the baking aisle)
Measure ingredients. Combine.
I do NOT recommend you eat the whole bowl in one serving. All 3 items added together totals 360 calories. That is a whole lot of calories for a snack!!
I pour the snack mix into a Ziploc bag and grab a handful once or twice a day when I feel snackish.
What is your favorite healthy food snack?
Linked to:
We Are THAT Family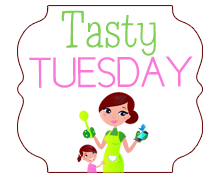 Stay up to date on my fitness journey by having new Stephanie's Mommy Brain posts emailed to you each day. Just enter your email address in the box above my welcome picture.